About Judith & Jim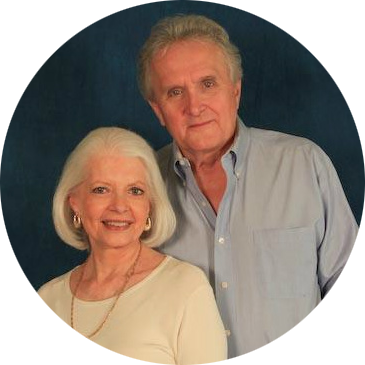 Renowned husband and wife psychology team Judith Sherven PhD and James Sniechowski PhD bring together their life's work and their passion for their clients' long-term satisfaction and success in Being Fabulous in Business, making their core area of expertise accessible to organizations dedicated to encouraging, supporting, and developing passionate, prepared leaders.
Judith and Jim are recognized for their exceptional wisdom, astute thinking, and brilliant process. Their approach to overcoming the Imposter Syndrome—what they have trademarked as The Fear of Being Fabulous™—provides an in-depth methodology to individuals and organizations for problem solving and identity change that is both organic and enduring. 
Together, Judith and Jim have more than 50 plus years' experience as psychotherapists, business consultants, and master executive coaches to some of the most influential technology leaders of our time, including dozens of company Founders, C-Suite executives, SVPs, and VPs in a range of disciplines from engineering and product development to marketing, design, and sales, representing national and international companies such as LinkedIn, Unity Technologies, Flatiron, AmerisourceBergen, Atoms, EDO, Qualtrics, and Change.org. On retainer with LinkedIn for four years, they provided executive coaching, leadership training, team building, and customized offsite programs, including their 6-part training, "Squishy Conversations: The Emotional Side of Outstanding Management."
Judith and Jim are Los Angeles Times bestselling authors of eight books, including The Heart of Marketing, 25 Power Speaking Tips, and What Really Killed Whitney Houston, which address their core area of expertise—The Fear of Being Fabulous™. Additionally, they have appeared as guest experts on more than 3,000 radio and television shows, including Oprah, The View, CNN, MSNBC, and Canada AM, and have also been interviewed by hundreds of magazines and newspapers around the world.
Role models of what is truly possible in one's life, Judith and Jim are a dynamic duo and, with great care and compassion, masters at helping people overcome the struggle of living fully.